Cat® Track Loaders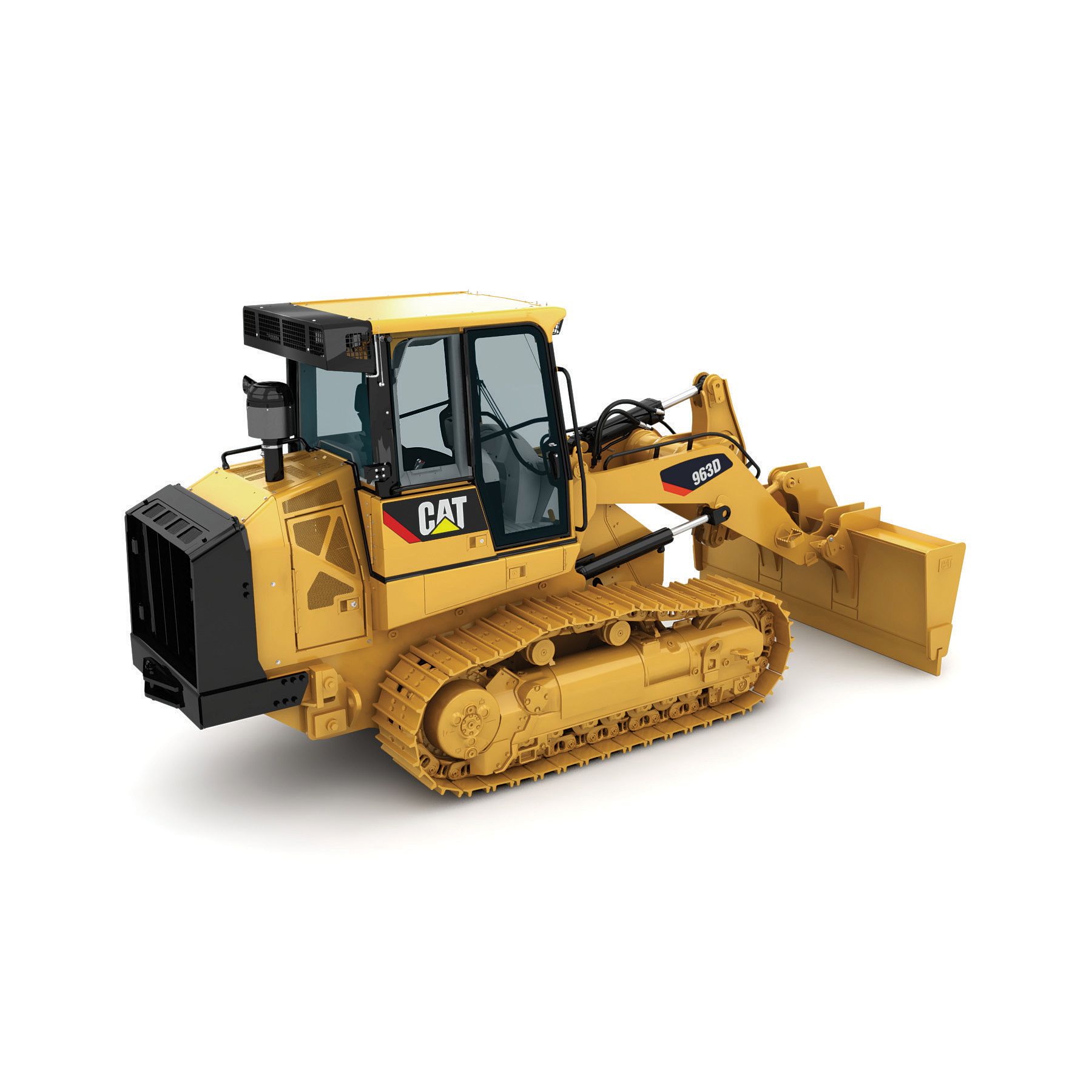 953D SH
Net Flywheel Power

148.0 hp

Operating Weight - GP Bucket with Teeth

34229.0 lb

Capacity - GP

2.42 yd3

Cooling System

8.0 gal
View Specifications
963D SH
Net Flywheel Power

189.0 hp

Operating Weight - GP Bucket with Teeth

47236.0 lb

Capacity - GP

3.2 yd3

Track Shoe Type

Double Grouser with or without center hole
View Specifications
973D SH
Net Flywheel Power

263.0 hp

Operating Weight - GP Bucket with Teeth

61857.0 lb

Capacity - GP

4.2 yd3

Cooling System

11.6 gal
View Specifications
The ability of a track loader to perform multiple tasks on a jobsite makes these versatile machines an indispensable member of virtually any construction company's fleet. As part of our ongoing effort to help businesses like yours save time and money, Patten offers the widest selection of Cat® track loaders in Chicago, IL. Whether it's digging, moving materials or any of the numerous functions these reliable machines can perform, a Cat track loader enables you to get it done faster.
Small Cat Track Loaders
Our inventory of small Cat track loaders are equipped with revolutionary hystat systems that make turning, braking, steering and changing directions easier. All of these essential functions can be controlled with a single joystick.
And just because the machines are small, they're definitely not lacking when it comes to strength. The revolutionary Cat hydraulics provide superior power and lifting capabilities. The inclusion of ergonomic controls and armrests help keep operators comfortable and productive over the course of a long workday.
Medium Cat Track Loaders
Medium Cat track loaders offer the extra horsepower you need for more demanding applications. The state-of-the-art SystemOne™ undercarriage not only increases your productivity by improving traction and stability, it significantly lowers your operating costs. Another valuable feature is the Caterpillar Monitor System, which serves as an interface between the operator and the transmission to provide greater operating efficiency.
Large Cat Track Loaders
Large Cat Track Loaders enable you to ramp up the power to an even higher level for those heavy-duty digging, loading and other material handling tasks. The general-purpose bucket is built to last and offers the superior "loadability" needed for applications such as stripping, stockpile loading and hard bank excavating. Although large loaders are built for strength, they're also highly maneuverable, and the redesigned cab increases operator comfort.
Waste Handling Cat Track Loaders
Waste handling applications require a track loader that is highly versatile. Cat waste handling track loaders can do it all around the landfill or other waste handling site, from soil handling and excavation to construction and demolition. Our waste handling loaders are capable of operating effectively in all types of terrain and underfoot conditions smoothly and efficiently.
The Sensible Choice for Cat Track Loaders in Chicago, IL
At Patten, you'll find the track loader that makes the most sense for your business. We'll help you select the machine that is the best match for your specific applications … and at a competitive price. We're committed to helping you take your business to the next level!